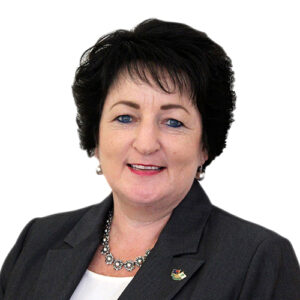 Cr Janice Holstein
Chair
Cr Janice Holstein is a Councillor on Lockyer Valley Regional Council with 21 years Council experience. She is passionate about the Lockyer Valley, having grown up there in a farming family and cannot think of a better place to live, work and relax. Cr Holstein's Council portfolio is infrastructure, with which she has a strong focus on promoting and supporting tourism in the region. Cr Holstein is chair of Regional Development Australia Ipswich and West Moreton Committee and wants to see the agricultural/horticultural sector and business thrive. Cr Holstein is a Justice of the Peace as well as a Civil Marriage Celebrant.
As a former business owner, editor, and publisher, Janice has involved herself in many community groups, including:
Lockyer Valley Crime Stoppers Area Committee – Chairperson
Withcott Progress Association
Lockyer Valley Tourism Association
Withcott Site Supervisor for Clean Up Australia Day
Lockyer Valley Foothills Art Show – Coordinator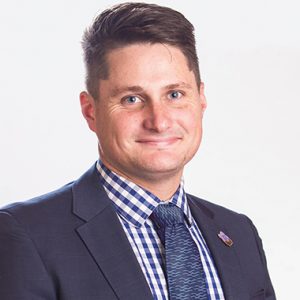 Cr Tim McMahon
Director
Cr Tim McMahon is a Councillor with the Toowoomba Regional Council. This is his first term on Council after being newly elected at the 2020 Local Government election. Prior to life as a Councillor, Tim was a highschool teacher for over a decade specialising in teaching Legal Studies, Geography and SOSE. His current portfolio is Community and Environment which includes all things outdoor. Biosecurity and pest management form a large part of his portfolio across Toowoomba Region. In his spare time, Tim enjoys spending time with his wife and three small children. He is an avid outdoor adventurer, musician, terrible fisherman and community advocate. 
Cr Kate Kunzelmann
Director
Councillor Kate Kunzelmann is a Councillor at Ipswich City Council. She is Chair of the Local Disaster Group, Deputy Chair of the Local Disaster Management Group and Deputy Chair, Community, Culture, Arts and Sport Committee. Kate is passionate about Ipswich and committed to supporting the rural communities. She has a profession working background as a former nurse, nurse manager and education manager and has lived in Ipswich since 1981, currently residing in Wulkuraka. Kate has previously worked for the Queensland Farmers Federation and has been a Senate advisor on rural and regional affairs. Kate is a graduate of the Australian Institute of Company Directors and holds board experience. Cr Kunzelmann has also been a Civil Celebrant, Civil Partnership Notary, is a Justice of the Peace (Qualified) and a long term member of Zonta and other community groups.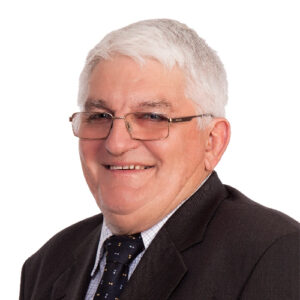 Cr Duncan McInnes
Deputy Chair
Cr Duncan McInnes is the current serving Deputy Chairperson of the DDMRB and is a councillor in the Scenic Rim Regional Council. He is also the serves as the Chair of Scenic Rim Regional Council's Finance Committee. Duncan has lived all his life at Radford, is married to Mary and has four daughters with three of them and their families living within the Scenic Rim. Duncan is involved in a family dairy farming enterprise which produces some four million litres of milk annually. He has spent more than 30 years within the wider dairying community, having served as a director at local, state and national levels and has represented his industry internationally. He has also a Justice of the Peace.
Duncan currently holds positions in the following organisations:
Harrisville Lions Club
Treasurer - Harrisville School of Arts Committee
Treasurer - Harrisville Cemetery
Trustee
The Royal National Agricultural and Industrial Association of Queensland (RNA) -Councillor
Dairy Farmers Milk Co-Operative Limited – Director
He is also a member of:
Harrisville & District Historical Society Inc.
Boonah Dairy Development/QDO Committee
Boonah Show Society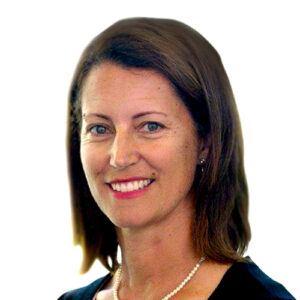 Cr Jo McNally
Director
Cr Jo McNally is a Councillor with the Southern Downs Regional Council, and has been a Councillor since a by-election in 2010. She is heavily involved in local committees and is a keen advocate for the sustainability of rural and remote communities. Jo has been a member of the Darling Downs and Moreton Rabbit Board since February 2017. Jo has a professional background working for Queensland Police Service as a Constable working at the Warwick and Toowoomba Police Stations and has also been involved in the banking industry with the National Bank and administration fields in various positions in the Region. Jo is a Graduate Member of Australian Institute of Company Directors (GAICD) and is currently completing a Bachelor of Accounting. Jo is also President of the Australian Local Government Women's Association Queensland Branch.
Mr Andrew Mayfield
Director
Mr Andrew Mayfield has 26 years experience in Local Government with management experience in animal control, development control, immunisation, Biosecurity and vector control programs for Logan City Council and the former Beaudesert Shire. Mr Mayfield has had 10 years in the pastoral industry, with experience in the Maranoa Qld, the Barkly Tableland NT, the Kimberleys WA and Darling Downs Qld areas. He is a Past President and Board Member of the Qld Rifle Association and an active long range target shooting competitor.